With the startling rise of the COVID-19 pandemic all over the world, social distancing is enforced to prevent further transmission of the virus by avoiding crowds and big gatherings. Yes, that includes concerts, weddings, conferences and even congregations at places of worship.
As the sense of urgency increases, many companies are opting for their employees to work from home to ensure safety and health measures as part of their social responsibility. This includes not only tech giants such as Amazon, Microsoft, and Facebook, but increasingly more multinational companies like Intel are encouraging their staff to vacate the office.
According to The Guardian, the pandemic has shifted working patterns by presenting new unexplored opportunities created by remote working. This suggests that remote working is not a trend but it is here to stay, with the number one benefit of being able to work within a flexible schedule, suggesting more productive working hours and habits.
For those transitioning into remote working, in order to keep work moving and to ensure seamless change management from being away from our actual office to working remotely, most concerns lie upon the productivity of the workers as well as communication within teams in companies.
Remote working sounds fun and one may fantasize about the luxury of working in pyjamas all day long, but there can be a tendency to slip away from communications with the real world when you're behind a computer instead of facing people directly. To support the sudden surge of remote workers, Microsoft, Google, Zoom, and many others are giving out free software, which definitely comes in handy. Here are some tools that you and your team can use to strengthen team communications and maintain productivity especially in times like this:
5 cool tools to make remote working a breeze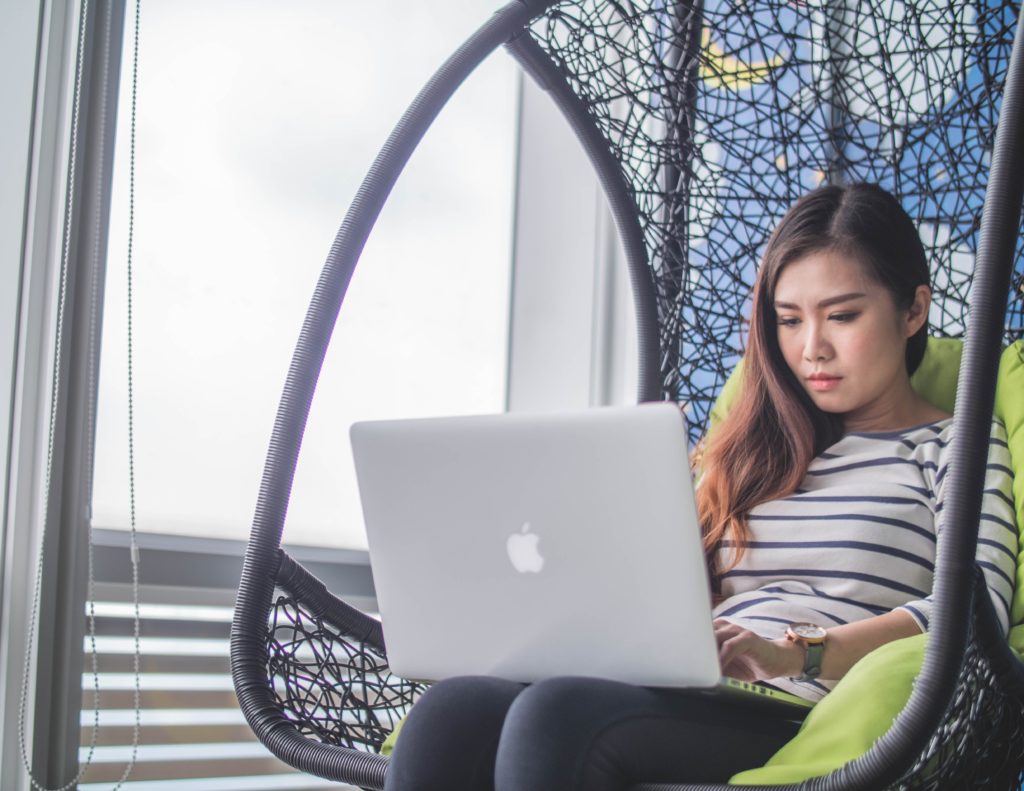 1. Don't Slack off on communicating with your team
Slack is widely used by remote teams as their virtual office where employees are able to connect with others through various channels. Shared channels are categorised accordingly to streamline the communication and keep everyone in the same loop. Ever been dragged into a meeting or discussion that weren't sure why you were invited in the first place? Private channels can be customised to include certain members of a team or project, which allows for more in depth discussion or communication, without having to bother other team members who aren't necessarily involved.
Chanty is also a click away to getting things done together with your team with its unlimited messaging and its boosted storage. Along with the various integrations, its a cool app that you can use if you're looking into having the right balance of features and usability.
2. Manage your tasks so well that you have time to take an Asanap (get it?)

Asana is an online collaborative tool that aids in task management of the entire team focusing on tasks, goals and projects as well. It has an easy-to-use dashboard interface that showcases statuses of tasks and also to manage projects in terms of meeting deadlines. Premium versions of the tool also allows for a seamless gantt chart like feature to be created based on the deadlines of the tasks, making it easier for project leaders or supervisors to have an overview of the project.
You can also check out Trello as it comes with simplified features comparably. However, you can give it a shot as it's simple and very easy to get into! Trello's interface allows you to move with your workflow with its task management system.
3. Zoom your way into productive meetings without leaving your home

Still have to conduct meetings while practicing social distancing? Zoom is a good alternative instead of meeting in person as it offers group calling with easy to use functions. You are also able to record any call during meetings and video chats to be shared for those who were unable to attend to the call. Sharing screens are also available with teams for in depth discussions. The free version of Zoom limits calls with 3 or more people to 40 minutes, which is perfect to ensure meetings don't drag too long.
Google Meet keeps it casual and perfect for quick calls (it's also free!) with its easy features and you can even have calls through your mobile, if you're on the move or desktop.
4. All these USB Drives but you only need OneDrive
Having difficulty tracking the files sent over emails and Whatsapp? OneDrive is a cloud storage platform to keep all files in one centralised location for your team to access it with ease. Store and organise documents and files and it can be synced across devices.
Google Drive is also an option for cloud storage as it provides 15GB of free storage! Who says no to free stuff right? It syncs into your Google accounts and makes sharing easier with flexible accessibility from various gadgets.
Tips: To send over big files at one go, try WeTransfer. It's simple and it can share large files up to 2GB for free.

5. Don't even try to Jibble your way out of work today!

Does your team have a tendency of working overtime (or the opposite)? Jibble tracks the time and attendance of working hours despite locations. It also allows teams to clock in, generating an accurate timesheet to monitor the team.
Toggl is also an alternative for a larger capacity of users with hassle free time tracking and breaking down projects. It works in various platforms and syncs instantly with your phone, desktop and website applications.

We hope that these tools can help you create a remote working environment that is not only conducive, but assures a healthy one too, especially in these trying times.
Disclaimer: This post is not endorsed by, directly affiliated with, maintained, authorized, or sponsored. All product and company names are the registered trademarks of their original owners. The use of any trade name or trademark is for identification and reference purposes only and does not imply any association with the trademark holder of their product brand.