You host, we take care of everything else.
High-speed Wi-Fi
Open pantry with free flow coffee and tea
High definition projector
Projector screen
AV system
Printing services*
Surau 
Toilets
Guest reception
Event space cleaning 
 *subject to charges
Our event spaces are flexible, suitable for events up to 100 pax. Fully equipped for all your event requirements such as projectors, AV systems, high speed wifi and more. We welcome you to host workshops, conferences, talks, forums, discussions, seminars, programs. 
Host your event in
Kuala Lumpur
After being in Bukit Bintang since 2010, we have upgraded our space to bring you a better coworking experience, this time with Swiss-based group Seedstars. The unique coworking space brings a mix of open coworking spaces, event spaces, and private areas. As part of our sustainability initiatives, some of the furniture are repurposed and upcycled, bringing the furniture back to life.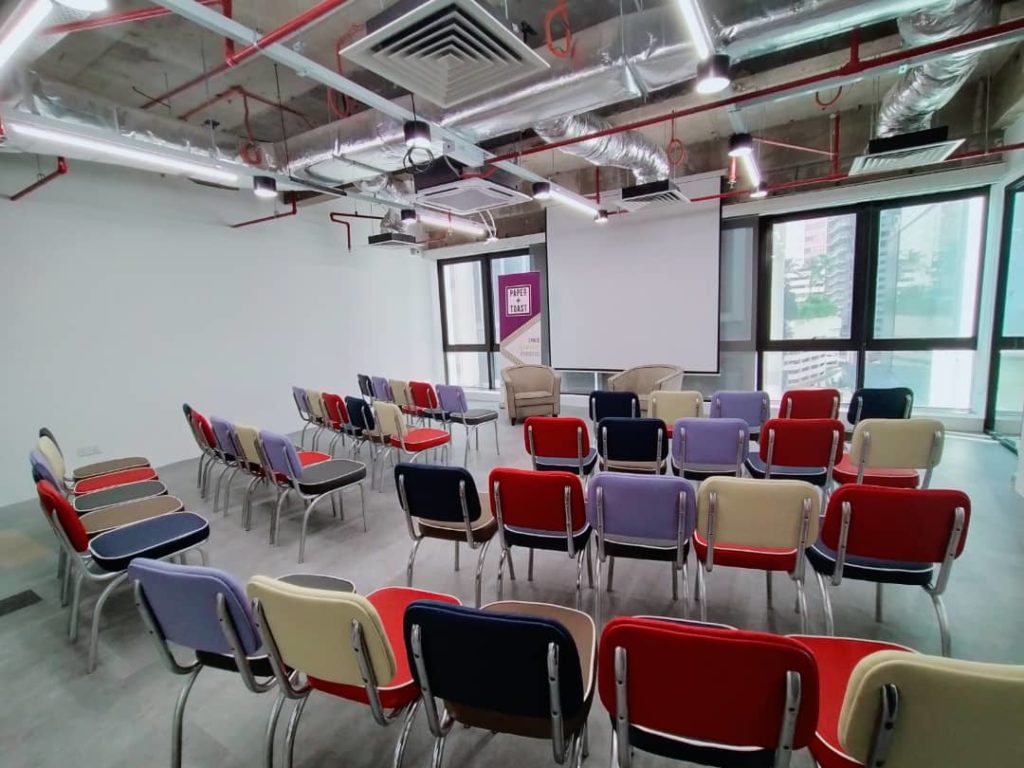 © 2022 PAPER + TOAST All Rights Reserved